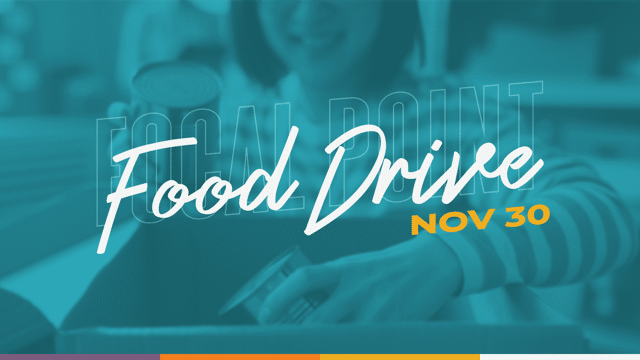 On  Thursday, November 30 Focal Point Church is partnering with Second Harvest,  hosting an on-site food distribution drive-thru to support those in need. If you or someone you know, could use a little extra support, join us and receive essential food items.  Come early to get in line and ensure you don't miss out on this opportunity. See you there!
VOLUNTEERS NEEDED – Sign up Here 
We need around 80 volunteers to make this event as successful, as it has been every time!  Thank you for helping us be the hands and feet of Jesus as we minister His love and tangibly help meet needs that impact lives.
You ARE a Difference Maker.