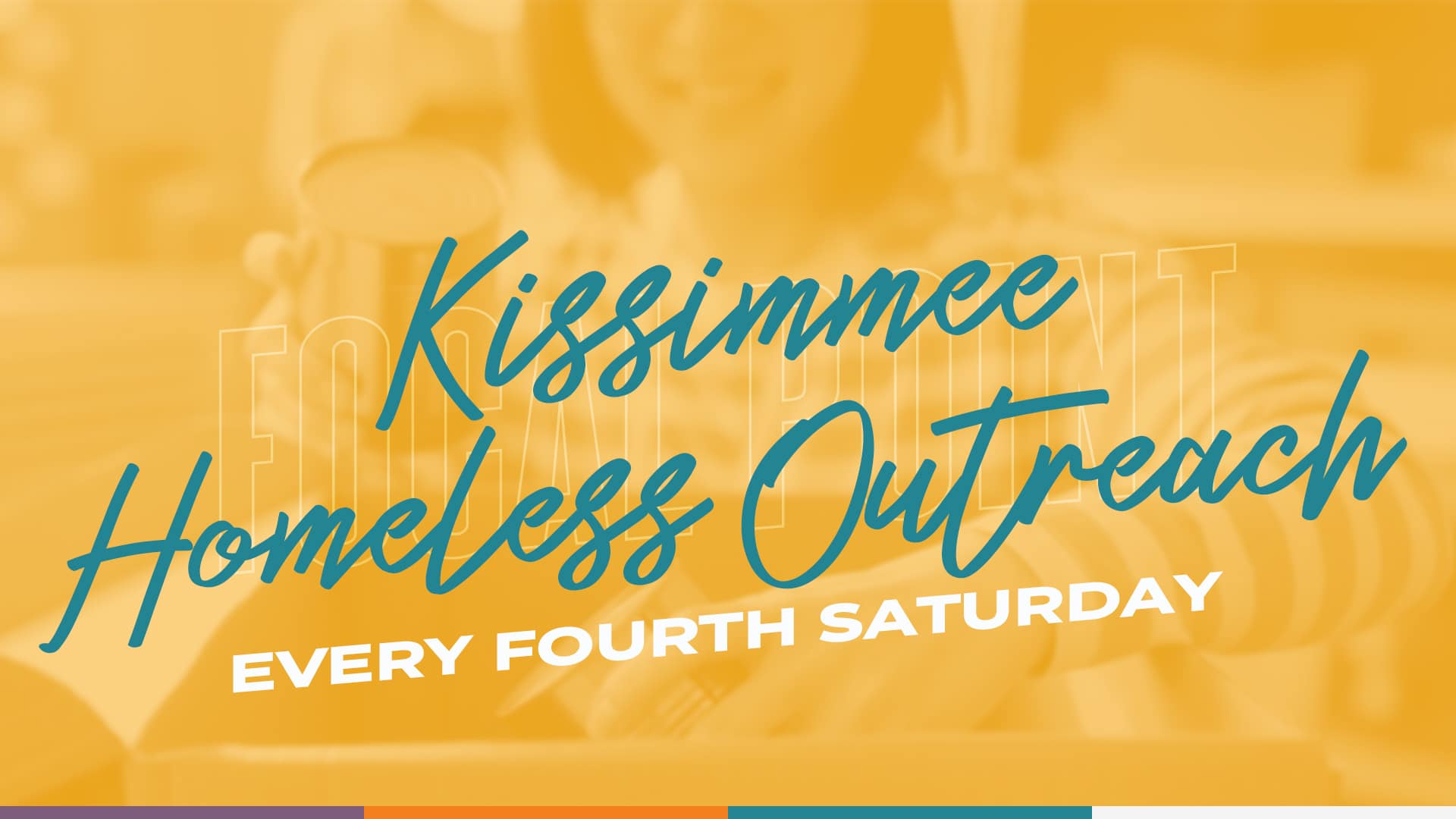 Focal Point Missions provides a hot meal to the homeless near Kissimmee Lakefront Park at the Salvation Army building (Osceola Christian Ministry Center). We will also give out Bibles and minister by sharing the Good News of Jesus Christ! Register today and join us at the Lakefront!
700 Union St, Kissimmee, FL 34741
·         Food Prep 11:00 a.m. to 12:30 p.m
·         Food Serving 12:30 to 1:30 p.m. or until supplies last.