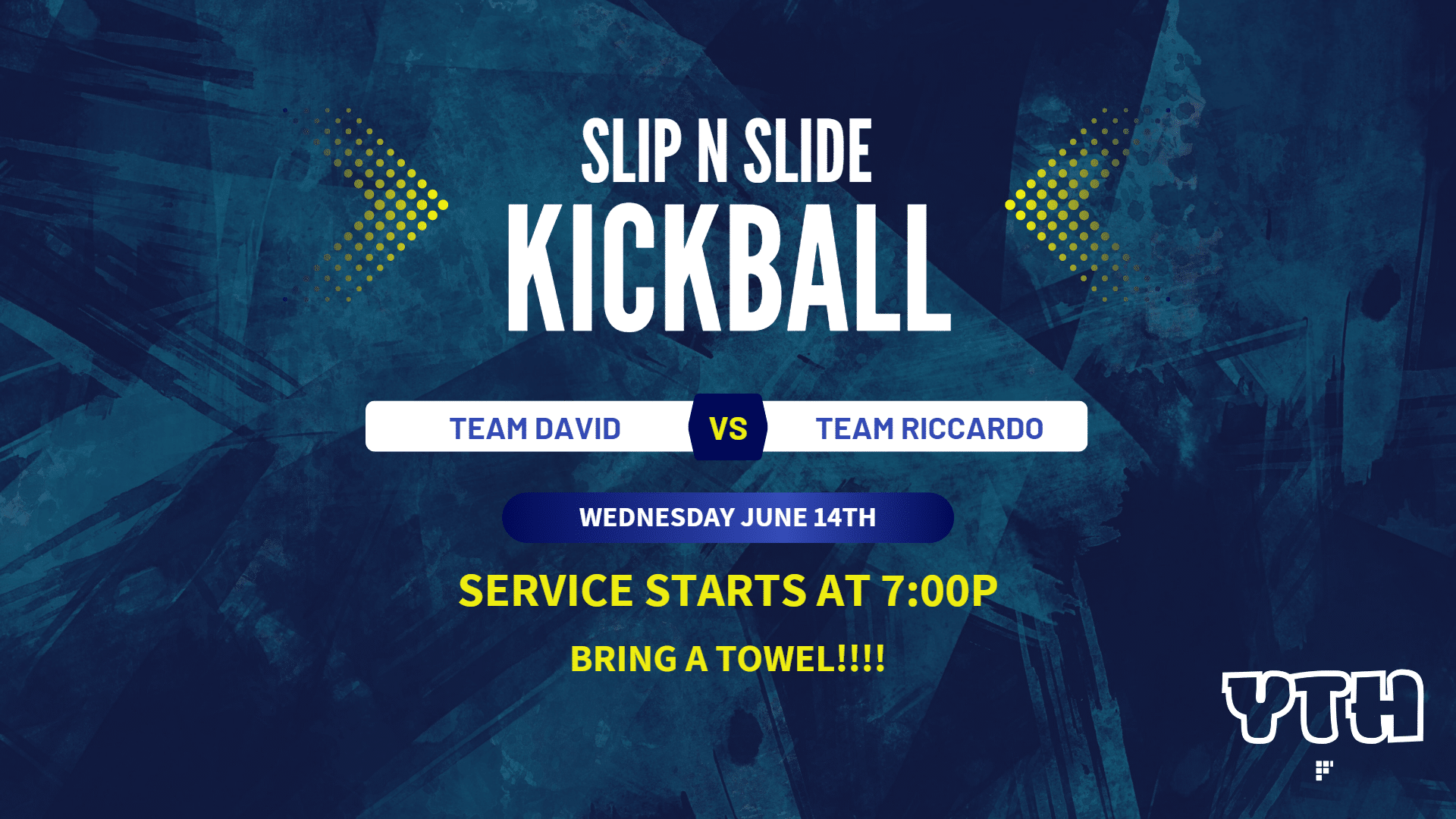 June Fuego Night – On June 14th at 7 pm we will be having our first Slip N Slide Kickball Night!

If you are in 6th-12th grade you will not want to miss this exciting night of Slip N Slide Kickball!  It will be a night of fellowship, worship, and FUN! Make sure to bring a towel cause you will definitely get wet!
Dress Code: T-shirts & shorts, sneakers, or water shoes are required for ALL.
Signed waivers are required for each participant; Download the form here or pick one up on Wednesday night.