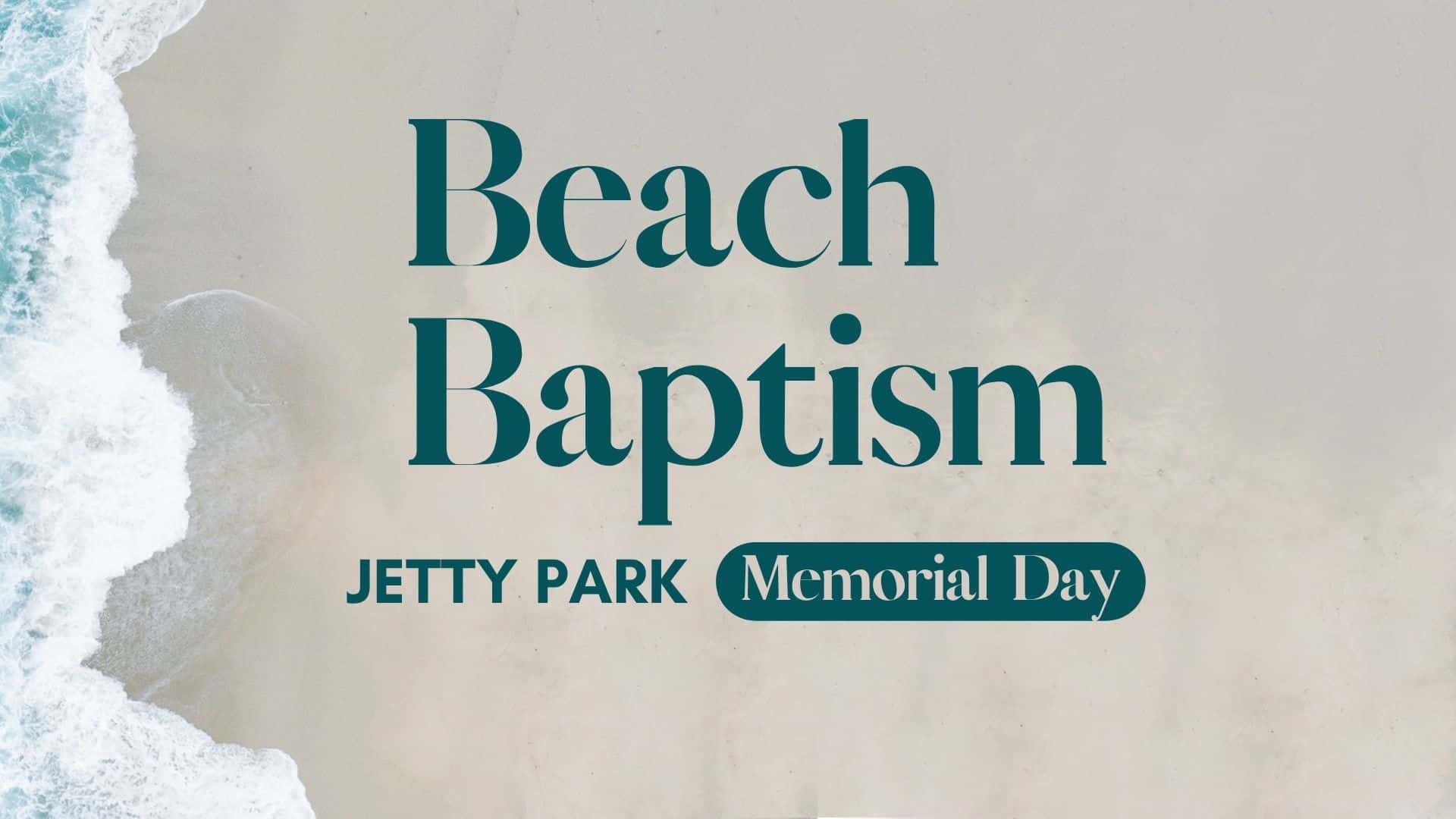 Each year we celebrate Baptisms at the Beach, this year is no different!  As a church, we meet at Jetty Park on Memorial Day, May 29 at 9 am.  It is a time of fellowship and witnessing our church family outwardly expressing their faith through being baptized.  If you would like to find out more information about Baptism, please attend our May 28 services, Pastor Mark will be teaching on the Meaning of Baptism.  If you feel led to be baptized,  after each service we will have an informational meeting in the classroom for 1st Grade – Adults.
(FPC Kids will have their own lesson with Mrs. Staci!)
If you have already made the commitment to be baptized at the Beach you can sign up now and join us at the meeting!
Text "Beach" to 94000 to receive the link to prepay parking at Jetty Park.