Christmas Whobilation!
December 11, 2021 @ 6:00 pm

-

9:00 pm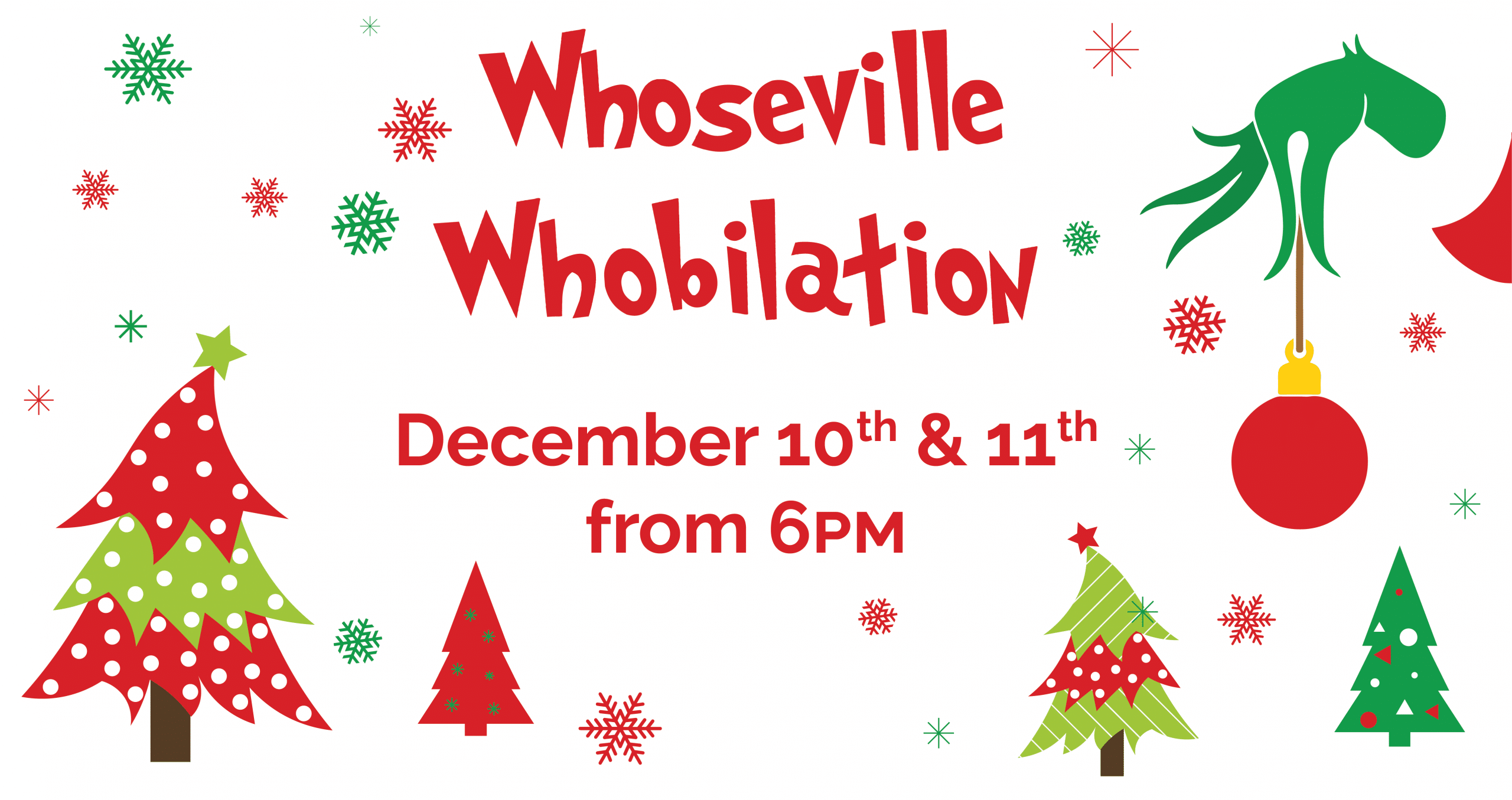 The Whos of Whoseville are excited to invite you to their Christmas Whobilation! A Community festival all about christmas, such a joyful celebration! We'll have crafts and cookies, cards and games a hayride and much more fun. And don't forget to visit our who-do salon to get your who hair done! Be sure to watch out for that sneaky Mr. Grinch he's always up to no good! Maybe this year the Grinch will learn to love others like he should! December 10th and 11th from 6pm-9! Come dressed for a Christmas and have a great time!